Folsom – The #1 City in California to Raise a Family

If you have been searching for the perfect "small town" atmosphere in Sacramento County, look no further than Folsom. The city boasts family-oriented neighborhoods, a great school system, and gorgeous parks which invite recreational enthusiasts to "play" in natural surroundings. Downtown Folsom is perfect for incredible dining options, shopping and nightlife, all set within an area which is proud to show its historic architecture and surroundings.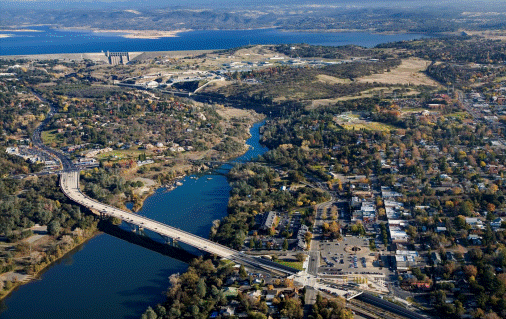 With multiple trails leading to the Gold Country foothills, Folsom invites cyclists, joggers and hikers alike. Almost every home in Folsom is located within a half mile from a park – and with 46 parks located in the city, it's quite understandable how this city is very inviting to those who love a good hike, jog or bike ride. If you're looking for a little more Sacramento and Lake Tahoe are good options. Sacramento is about 20 minutes away, while Lake Tahoe is only about a 1 ½ hour drive.
The Folsom Cordova Unified School District operates 15 schools in Folsom, and both high schools are on the U.S. News and World Report list for "Best High Schools in the U.S.". The district itself is also highly regarded as one of the best school districts in Sacramento County.
In 1968, Johnny Cash made Folsom famous around the world when he sang "Folsom Prison Blues" at, you guessed it, the Folsom State Prison. After serving in the Air Force, Cash became interested in prison life and wanted to write a song that would reflect his perception on how inmates lived. When he performed for the inmates on January 13th, "Folsom Prison Blues" became an instant hit.
Are you looking for the perfect home in Folsom? Contact Gayle Tanner today!