Although popular real estate websites would have you believe otherwise, pricing a home correctly is an art combined with science (math, specifically). Math is indeed one part of the equation, but it is not the only part and sometimes, not even the most important part. Here are the components I use when pricing a property: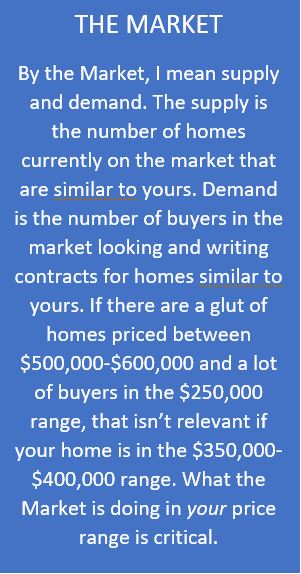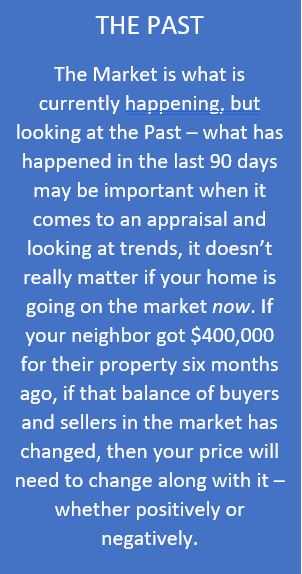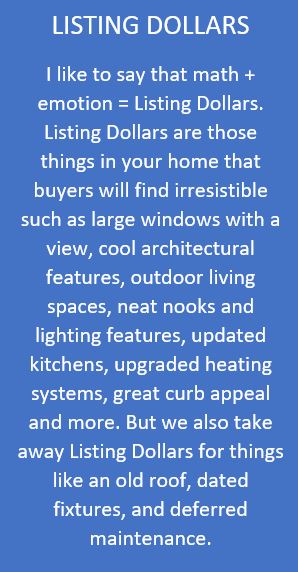 The challenge with using available pricing on the popular real estate websites at the click of a mouse is that it can't take all three of these into account at the level of detail needed for accurate pricing. Some of the real estate websites even post their margin of error or likelihood that a home will sell within a wide price range.
In my experience, the most accurate pricing happens when agents are in the field, in your local neighborhood, who know the area and how what is happening outside the real estate market will affect home prices, and who have a good understanding about how local buyers will react to the Listing Dollars that your property includes. Local market expertise trumps math when it comes to accurate pricing.
Curious about the Listing Dollars in your home? Thinking about upgrades but you want to make strategic choices that future buyers will drool over? Reach out! I would love to help you and give you a picture of what is happening in our local market.